Veterans Day Breakfast at Orting Veterans Village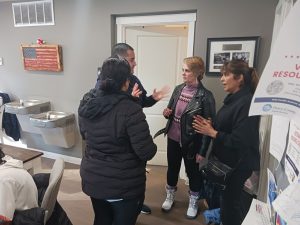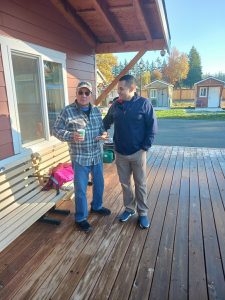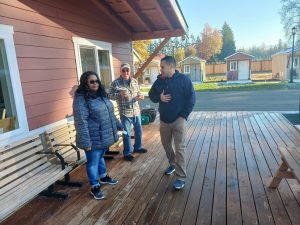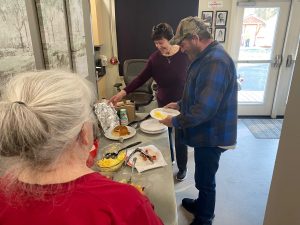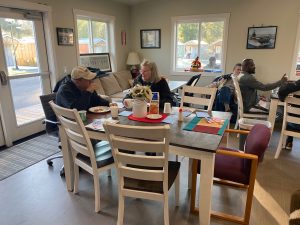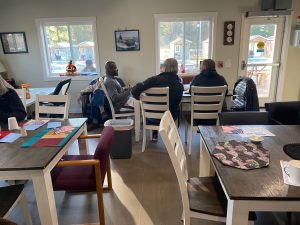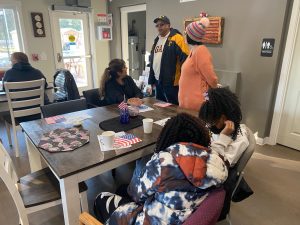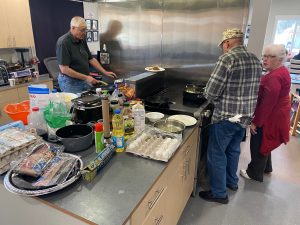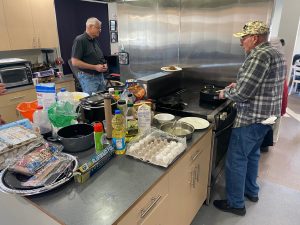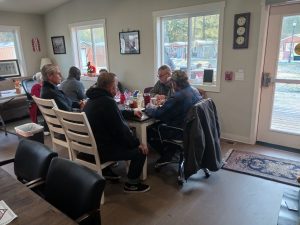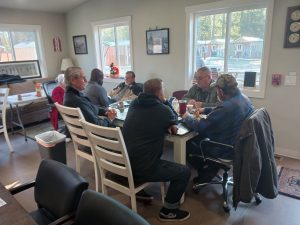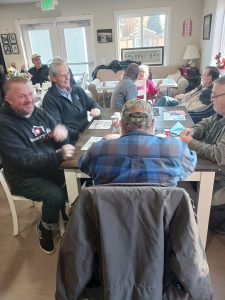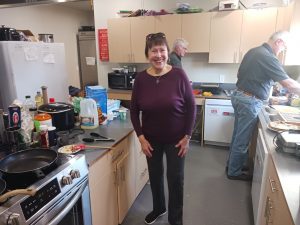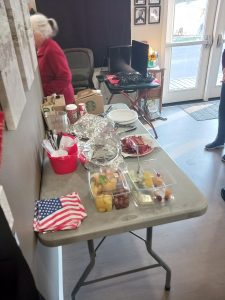 Orting Veterans Village New Flag Pole!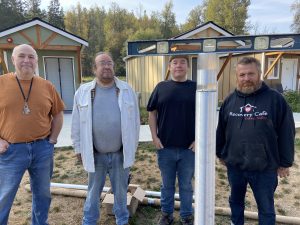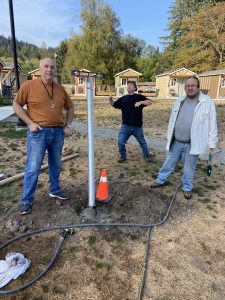 Tacoma Rescue Mission Veterans Room renaming ceremony. "Larry and Tineke Geringer Veterans Room"
Dedicated: September 2, 2022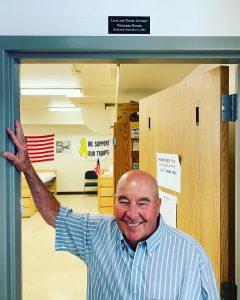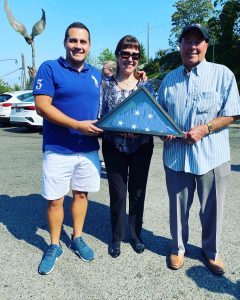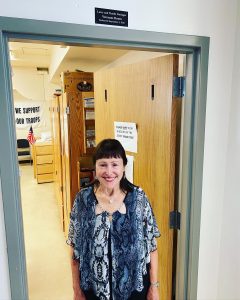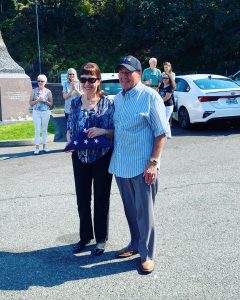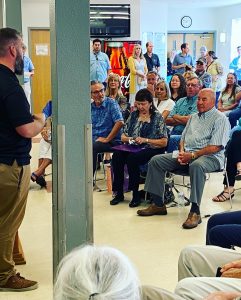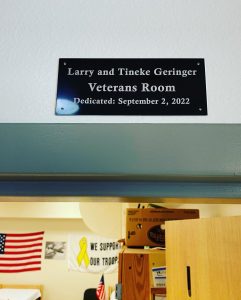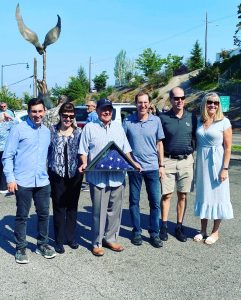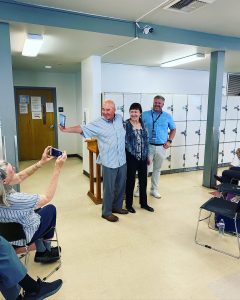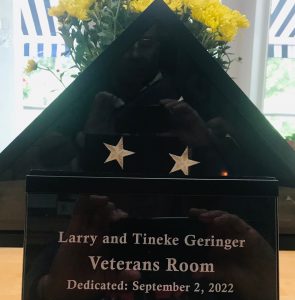 Orting Veterans Village Christmas Visit and book signing with Mike Neil (The Miracle of Africa).
December 21st, 2021!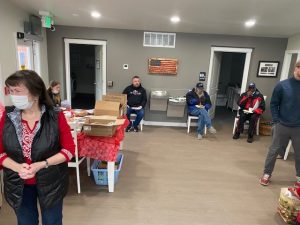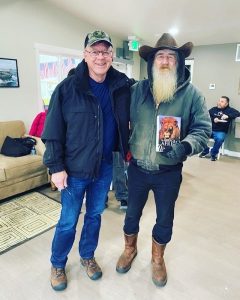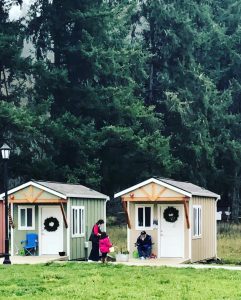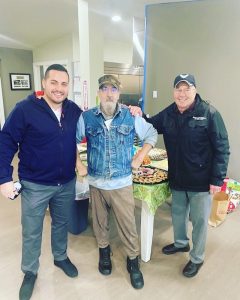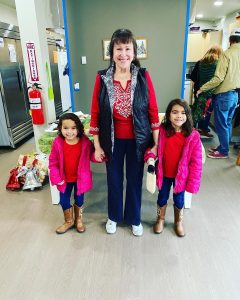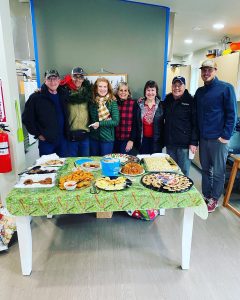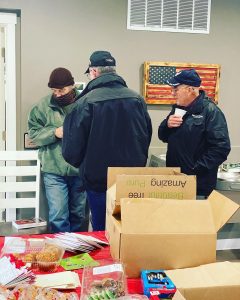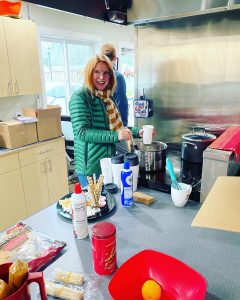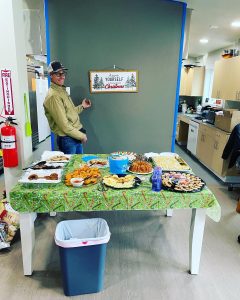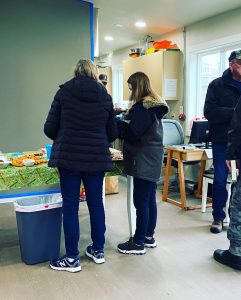 ALL PATRIOTS RIDE 2021!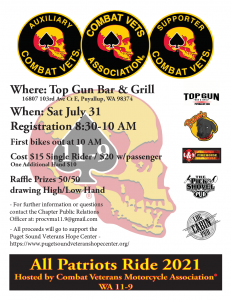 Come out and support us during this fundraising event!
Where: Top Gun Bar & Grill  16807 103rd Ave Ct E, Puyallup, WA 98374
When: Saturday July 31st, 2021 / 8 a.m. to 5 p.m.
What: Bike Poker Run by Combat Veterans Motorcycle Association 11-9
Cost: $15 Single rider, $20 w/passenger, and $10 one additional hand
Why: All proceeds will go to support homeless veterans in Washington State
Thank you Combat Veterans Motorcycle Association Chapter 11-9 for doing this!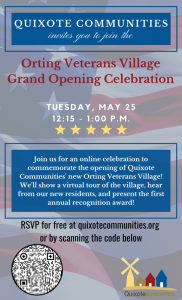 Orting Veterans Village Grand Opening 
Tuesday, May 25th 12:15 – 1:00 P.M.
October 1, 2019 1pm Orting Veterans Village Groundbreaking Ceremony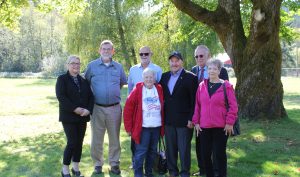 PSVHC and Senator Conway at the ground breaking.
December 16 & 17, 2017 – 8th annual Blankets for Hope winter clothing drive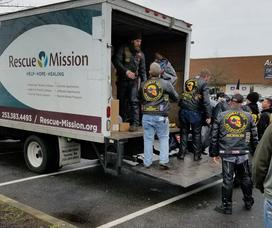 Combat Vets Association donating clothing items for Vets!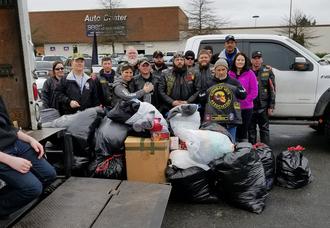 Combat Vets Association donating clothing items for Vets!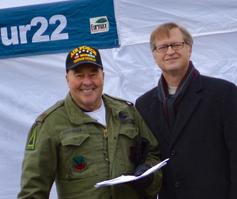 Larry Geringer and Doug Bell (PSVHC) supporting our veterans.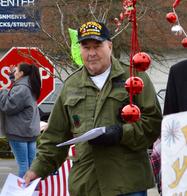 Larry Geringer distributing flyers
Saturday July 23, 2016 – 1st annual Help a Vet in Need ride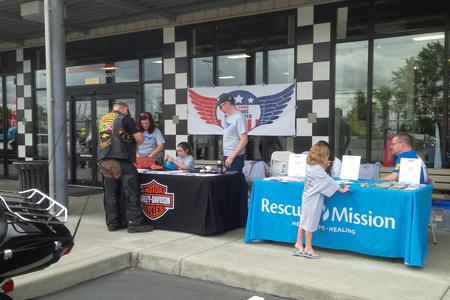 The 1st annual Help a Vet in Need ride held on Saturday July 23, 2016 was a success. All participants seemed to enjoy themselves, all riders arrived safely and over $1000 was raised after expenses to help homeless veterans in Pierce County, WA.  A BIG thank you to Tara at Destination Harley Davidson and all the volunteers who made it happen.